Here is some advice for using the Internet safely:
Always ask permission before using the Internet.
Only send e-mails to your friends.
Only go to Internet sites that you know are safe.
Be careful what you type into a search engine.
Never tell anyone your name, address or telephone number over the Internet.
Always tell your parents or teacher if you are upset by something you see on the Internet.
Our computer network at school is safeguarded against inappropriate content. Unfortunately, computers at home might not have the same level of safety. Always follow the advice above when you are using the Internet. That way, you will stay safe and protect yourselves and those around you.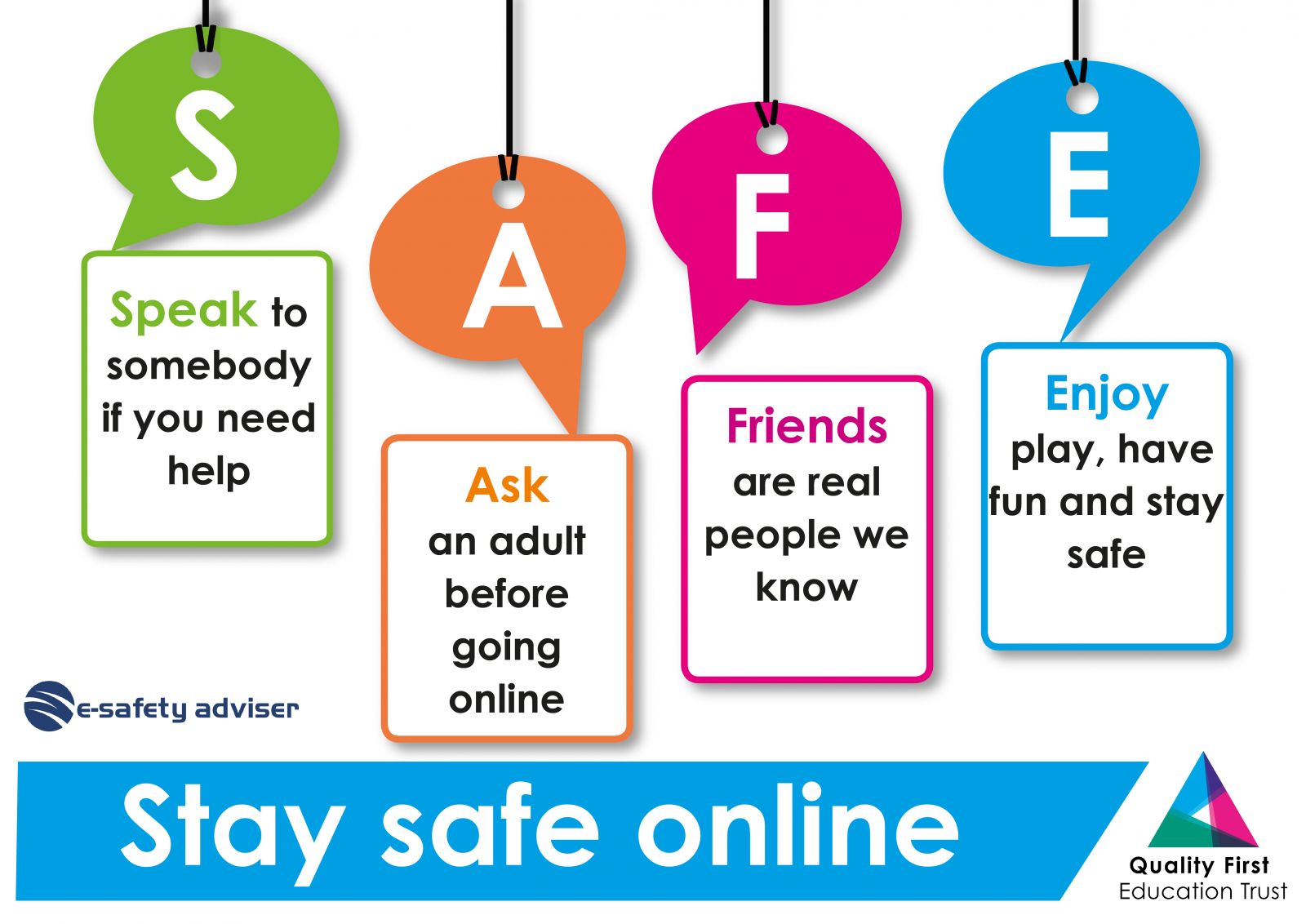 Some links to more useful information about e Safety:
Think U Know – A site giving advice about staying safe online for those aged from 5 to 16, along with parents and teachers, this site is produced by CEOP (the Child Exploitation and Online Protection Centre).
CEOP – The Child Exploitation and Online Protection Centre, for information and a place to report e Safety issues.
Internet Safety Zone – Look in the 'Under 13s' section for useful safety advice and information.
Kidsmart – To learn about the Internet and surfing safely.
Know IT All – lots of useful advice for keeping yourselves and your children safe on the Internet (produced by Childnet).